Ninja Saga Blogs
---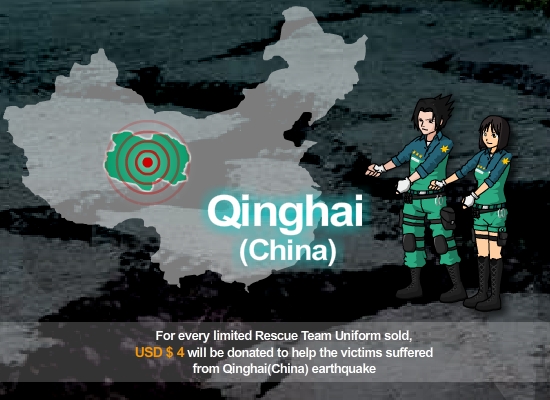 In response to the disastrous 7.1-magnitude earthquake in Qinghai province of China, a special limited ninja outfit, the Rescue Team Uniform has been released by Ninja Saga.
For every uniform sold, Ninja Saga is going to donate USD$4 to help the affected people.
Over 100,000 people are affected by the horrible earthquake – roads are collapsed, buildings are torn, people are fighting to survive with horrible sanitation, and no food and water supply!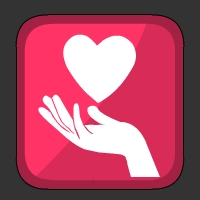 Immediate help is needed – find the pink icon next to the special outfits in the Shop, click "BUY", and you are saving a real life!
---
Starting today, Ninja Saga is running a fund-raising campaign for the Haiti earthquake. Players can now help the earthquake victims by purchasing the limited edition ninja outfits, the Haiti Rescue Team Uniform (male) and the Haiti Medical Team Uniform (female) with 400 Saga Tokens – for every Rescue Team & Medical Team Uniform sold, $4USD will be donated to help earthquake survivors in Haiti.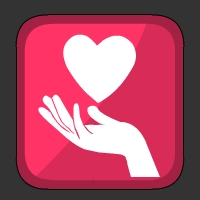 Find the little pink icon next to the special outfits in the Shop, click "BUY", and you are saving a real life!
---
The first time you created your account you were rewarded with 100 Tokens but you think they're not enough, right? There's good news for you, you can complete offers and earn Tokens! Many of them are FREE offers which means "No purchase required to receive Tokens!" If you decide to avail of a product or service you'll be rewarded with MORE TOKENS!
Plus when you upgrade your account you will get a bonus of 2000 Tokens! There are special items that you can't buy with Gold; so you can use your Tokens to buy special and powerful weapons like Bone Hand Scythe and Battle Umbrella. Isn't it great? Login now, start earning your tokens and start shopping!
Get enough Tokens to buy a Battle Umbrella to fight the enemies!
---
Do you want to be the best Kage in the world of Ninja Saga? Then challenge your friends to play the latest web RPG, Ninja Saga with you, sounds exciting? Let's get started!
Get in to Arena or Battle and you can challenge your friends' customized ninja, this is a good way for you to defend and test your skills with your friends' ninja and when you win you can earn extra points and gold.
Let the games begin! Start challenging your friends because when you battle with them they might drop items or consumables and those are yours already! So get in to the Arena now and start the battles!
---
Experience the thrill and excitement of Ninja Saga's Web RPG Alpha Version which starts with the mission of an adolescent kid aspiring to learn the ways of the Ninja to be recognized and acknowledged by everyone as a Kage. Train intensively and increase your skills to challenge and conquer enemies and monsters in different villages. Gain the experience, sharpen your techniques and challenge your friends in battles. Be the best known Kage in the world of Ninja Saga!
Featuring the best Web RPG that combines, fun, adventure, and challenge all combined in one; with more than 300 animated ninja skills to learn; no installations, just a web browser and a flash player, and you can have the greatest challenge of a lifetime never to be forgotten!